Welkom bij
KB Computer Services
...




Linksys Wireless Router (ea6400 - 4x gigabit - wireless-ac)
ARCHIEF
vendor part number
ea6400-ew
garantie: 24 maanden
archief categorie
WiFi ac - Routers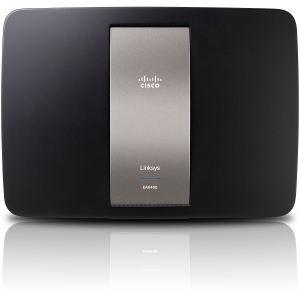 Archief Prijs
€ 125,00 incl.
Omschrijving
Het incourante produkt "Linksys Wireless Router (ea6400 - 4x gigabit - wireless-ac)" uit de categorie "WiFi ac - Routers" met vendor part nummer "ea6400-ew" van het merk "Linksys" kwam met een garantie van 24 maanden.
De laatste prijs voor een "Linksys Wireless Router (ea6400 - 4x gigabit - wireless-ac)" was € 125,00 incl. BTW (€ 103,31 excl. BTW).
Dit produkt met onze bestelcode "#8563" is op 13 Maart 2014 om 15:15:49 aangenaakt en voor het laatst gewijzigd op 12 November 2018 om 12:53:13. Dit produkt kan niet meer besteld worden.
Linksys EA6400 IEEE 802.11ac Wireless Router - 2.40 GHz ISM Band - 5 GHz UNII Band - 1600 Mbps Wireless Speed - USB - Gigabit Ethernet van Linksys Categorie: Networking Subcategorie: Wireless Networking Product Type: Wireless Routers & Gateways With the new Smart Wi-Fi Routers, consumers will enjoy incredibly fast Wi-Fi speeds with exceptional in-house Wi-Fi coverage. Consumers will also notice simplified installation that can be completed in a matter of minutes. Additionally, the routers offer new tools for home network monitoring and control, and new mobile apps for anytime, anywhere remote access of files, photos, videos, music and more. The new Smart Wi-Fi Routers and compact USB adapter are expected to be available in the spring."Today's smart homes and smart devices deserve a smart home network," said Brett Wingo, vice president and general manager, Cisco Linksys Home Networking. "With the introduction of our new powerful Smart Wi-Fi routers that deliver unprecedented speed and range, and include game-changing Smart Wi-Fi tools and apps for simple management of today's smart home, Linksys once again is leading the category with innovation, quality and simplicity. As the router becomes the hub of the smart home, these products allow for simple control of kids' screen time, delivery of top-quality video, and easy ways to centrally store and serve up music and video, all controlled from your smartphone or tablet wherever you are."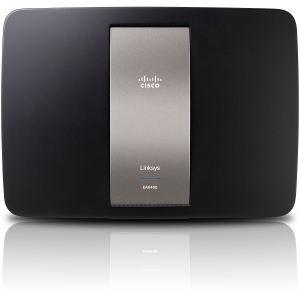 Produkt Link
https://kbcs.eu/assortiment/produkt/8563/linksys-wireless-router-ea6400-4x-gigabit-wireless-ac