Welkom bij
KB Computer Services
...




Linksys Wireless Router e900, 4x 10/100m - wireless-n
ARCHIEF
vendor part number
e900-eu
garantie: 24 maanden
archief categorie
WiFi 300n - Routers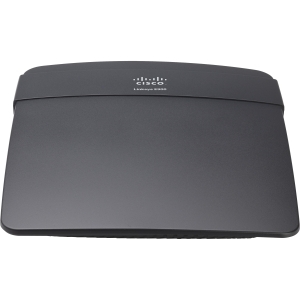 Archief Prijs
€ 30,95 incl.
Omschrijving
Het incourante produkt "Linksys Wireless Router e900, 4x 10/100m - wireless-n" uit de categorie "WiFi 300n - Routers" met vendor part nummer "e900-eu" van het merk "Linksys" kwam met een garantie van 24 maanden.
De laatste prijs voor een "Linksys Wireless Router e900, 4x 10/100m - wireless-n" was € 30,95 incl. BTW (€ 25,58 excl. BTW).
Dit produkt met onze bestelcode "#8060" is op 11 Juni 2012 om 16:08:35 aangenaakt en voor het laatst gewijzigd op 13 Maart 2018 om 13:09:57. Dit produkt kan niet meer besteld worden.
Linksys E900 Wireless Router - IEEE 802.11n - 2 x Antenna - ISM Band - 300 Mbps Wireless Speed - 4 x Network Port - 1 x Broadband Port Desktop van Cisco Categorie: Network Devices Subcategorie: Wireless Networking Product Type: Wireless Routers & Gateways Wireless-N technology Built with leading 802.11n technology, create a powerful home wireless network in minutes. Connect your computers, Internet-ready TVs, game consoles, smartphones, and other Wi-Fi devices at fast transfer rates for an unrivaled experience. Advanced security Keep Wi-Fi freeloaders and Internet threats at bay with WPA2 encryption and SPI firewall to help keep your network protected. Benefits of Fast Ethernet Use the four Fast Ethernet (10/100) ports for quick file sharing between computers and servers. Home network ready Connect computers, printers, and more to your wireless network and the Internet. QoS traffic prioritization technology delivers maximum speed and performance so you can enjoy fast downloads and reliable gaming. Easy to manage Cisco Connect software helps you customize your settings and quickly add multiple devices to your network.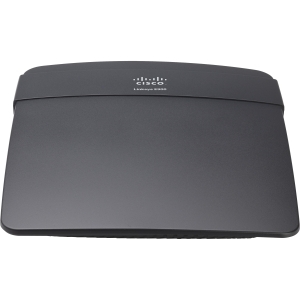 Produkt Link
https://kbcs.eu/assortiment/produkt/8060/linksys-wireless-router-e900-4x-10-per-100m-wireless-n